If you are willing to promote your product or services by online advertisement. Then join us we will advertise your promotions in best possible way. Reach many potential customers through our website, social media and let them find your offerings through the ads you have with us. We will set up your Ads on Google, Facebook and other popular social media sites as well as on our website. If you done have banners or videos for advertising, we can make it that as well from our side but the cost of making ads with charge you some extra money. Get your Advertising done with Finysel Advertising.
Why use Finysel Advertising ?
Advertise with Ease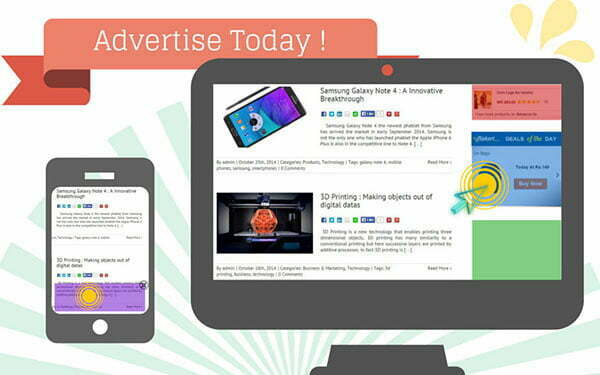 Reach many potential customers and let them know about your business or services. Advertise with us, choose the best plan or budget for your business and advertise with ease using all the advertising work done for you. Pay only when users clicks and visit your website. No visit no fee.
Niche Specific Advertisement

Higher Conversion Rates

Low Advertisement Cost

Easy Customization
Simple to Advertise
Advertising with us is really simple. Just choose your budget and send us the required details for registering your advertisement with us. Once approved you can pay us and provide the advertising codes or graphics or you can let our team make a advertisement for your business or service and advertise on our half.
Niche Specific Customization
Your ads are customized based on your target country, city or group of people and it runs on our website till you budget is completely utilized. However you can re-activate your ads again within 15 days  by paying us the money up to the date till which you want us to advertise your ad.
Bid Right & Gain
Ads are prioritized based on the bid rate if the ads you advertised with us has higher bid rate than the other ads of similar category then your ads appear first than other similar ads. So setting a competitive bid rate gives you more exposure than similar business ads we have with us.
Pay Less & pay for visits
Your ads are costed based on the user visit to your website or business info pages. If users click and does not visit your website you are not costed anything. That means no visit no fees. And ad impressions are really very cheap.
Easily Customizable
Change your ad anytime according to your need and changes are easily made on the contact details, website or other information about your business and its ad.
Being a Business and Service Owner you choose to promote using advertisement. We showcase your ads in the ad space columns available in our website. Based on the content keywords and user impressions your ads may appear to users who visit and browse our website. If Users find your ads useful they will click your ad and will visit your website or any services you are offering.
Partnered with various Ad serving units like Double Click for Publishers by Google, Revive Adserver etc. we customize your ad impressions so that they appear only to the people who are interested in your ad campaign. You only when someone clicks on your ads and when certain ad impression count is reached. Get insights and reports from dashboard that is customized for advertisers only.
Your Ads are shown in our online shop, classifieds, magazine and forums. Ads are shown only to niche specific people with matching interest and search terms. Make more profit and increase sales advertise on finysel today. 
Choose your budget and get started with advertising. Fill the form and send your request to us. Once approved we will start advertising your ads immediately.