Are you searching for a tool that can help customize different work process like designing, planning, communicating and publishing. Your work may have different process to go through but you may be lost or left confused in different stages. So whether you are running a small or medium businesses or a large scale one there must be some way to get your work done more easily and effectively with more productive and user friendly tools. The answer to these problems is the Google Apps for Work which lets you get customized emails and productive tools like google sheets, docs, slides and much more. There are many tools like google apps for work like Zoho Online Office Suite, Microsoft Office 365, SharePoint and Dropbox etc but google apps for work is the best in class based on its pricing and easy to use interface.
Why choose Google Apps for Work ?
  When you compare the Google Apps for Work with other business collaborations app that are in the top charts in the market you will certainly know that Google Apps has certainly more extra edge than others. Below is the simple comparison of google apps with other leading collaboration apps.
Advantages of Using the Google Apps for Work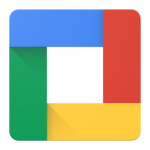 Buy using these coupons and get 20% off on your subscription for Google Apps for Work
6WDM4NPPGUU3HP
6WCFRUR3LLWXKR
Hurry this offer is valid for limited period only. If you cannot redeem discount using the above codes then contact us with your personal mail id and we will offer more discount coupons for you.
Latest posts by Sinto Joseph
(see all)