If you have not heard of oculus rift then you should know that its a next-gen virtual reality (VR) headset for gaming and pretty much anything that needs creating a virtual world. Oculus VR, an American virtual reality technology company founded by Palmer Luckey and Brendan Iribe is set on a plan to revolutionize game by allowing people to step into virtual reality and games for the first time. The company is already set to launch its virtual reality headset Oculus Rift and latest development called Oculus Development Kit 2 (DK2) very soon. Meanwhile Sony's VR called Project Morpheus is still underway with AR glasses already demonstrated in CES few years ago. But the company Oculus is presently determined against any such product release possible in the market and they are concentrating on the Oculus Headset in general without considering the platforms. Also Samsung has released the Samsung Gear VR for Galaxy Note 4 which is powered by Oculus.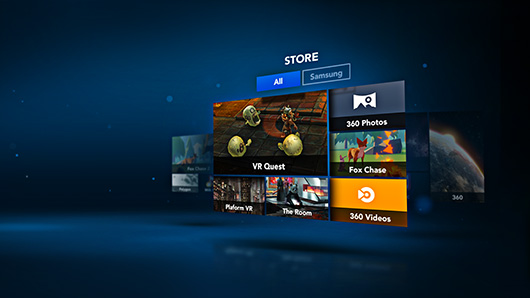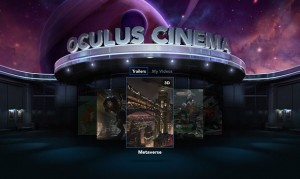 Oculus Rift and DK2 are virtual reality headset for games but they can be used for Army training and surgery as well. Using such devices requires high speed internet and without which virtual reality games would be pretty much like power failures in real life. So countries where latest high speed network technology is not present would refrain from purchasing such devices in bulk. To use the device with your computer or laptop, it must have either an HDMI port or a DVI video-out port. VGA is not supported. The Software development kit of oculus products do support for some game controllers, including the Xbox 360 wired controller for Windows, the Logitech F710 Wireless Gamepad for Windows and Mac and the Sony PlayStation Dual Shock3 Controller for Mac. Some of Oculus Rift and its latest product DK2 are
Low Latency 360° Tracking
  The advance technology in Oculus Rift & DK2 provides ultra low latency 360° Head tracking so every movement of head is tracked in real time creating a real look around experience.  DK2 has further advanced feature of positional tracking that tracks the real world head movements using near Infrared CMOS sensors.
Enhanced Stereoscopic 3D view
  Unlike 3D viewing in television or cinema, Oculus Rift achieves stereoscopic view with good depth, scale and parallax and provides unique and parallel images for each eye. The 100° field of view in Oculus Rift stretches the vision beyond the peripheral vision. In DK2 low persistence motion is added using low persistence OLED display that makes the scene visually stable and clear increasing the virtual reality experience. The built in Latency-Tester in DK2 does the Real-time microsecond precision measure of motion-to-photon latency and helps to further optimize the latency for better VR experience.
Oculus SDK
       Oculus SDK is publically available with Oculus Rift for game developers to build games customized for Oculus Rift. The engine integrations with the Oculus SDK provides the necessary integration modules for developers to easily get started with the VR game development. Oculus SDK is somewhat platform independent for it allows usability on variety of consoles and presently it can be used on Windows, MAC OS X and Linux.
Cost of the Products
   Oculus Rift estimated market price is around $ 300 while the enhanced Oculus DK2 will come around $ 350. After all Oculus provides enhanced Virtual Reality experience thats a much pleasurable experience which is equivalent to the effort required to build it. Taking into the light weight of 0.91 lbs without cables and comfortable design the price of Oculus products are somewhat acceptable. Also the immersive VR experience that Oculus provides is matchless at this moment than any such VR gadgets.
 Tell us more if you know or if you find these informations useful and interesting please leave us a comment below and follow us on google+ or other social networking sites to get notifications about our next blog posts.
Latest posts by Sinto Joseph
(see all)