Just Cause 4 is an action-adventure game developed by Avalanche Studios and published by Square Enix. It is the fourth game in the Just Cause series and the sequel to 2015's Just Cause 3 and has been released for Microsoft Windows, PlayStation 4 Pro, and Xbox One X.
  Just Cause 4 is a third-person action-adventure game set in an open world environment. The player assumes the role of series protagonist Rico Rodriguez. The game is set in a fictional South American country called Solis. Rico Rodriguez takes on the Black Hand, the world's most powerful private army run by Gabriella Morales, a newly introduced character. The Black Hand serve as mercenary group to dictators Salvador Mendoza of Just Cause and Sebastiano Di Ravello in Just Cause 3. When Rico is shown evidence that his late father was working with The Black Hand, he plunges into the South American nation of Solís, the homeland of the Black Hand in search of answers. Distressed by the black hand army and rule of Oscar Espinosa in the region, Rico Rodriguez decides to takes on Black Hand factories, refineries, R&D zones one by one and advance its own army line in the region. By the end of this games Rico end up becoming the part of a large army which was formed by people of Solis who unit to take the Solis away from Oscar Espinosa and Black Hand. As the game advance to its mid gameplay Rico finds more about Lanza Morales who worked with Rico's father Miguel Rodriguez under Oscar Espinosa and Black hand for a project named Project Illapa. Illapa project was all about creating weather condition that could help people cope with natural calamities and create weather for a good purpose. However Oscar Espinosa uses the project to build his own family fortune and create tornadoes and bad weather against his own people, he tries to kill them and conquer the region he wants for setting up his own means and profits. Hopefully Rico Rodriguez becomes the force to stop the project Illapa which is carried out in the weather research facility at illapa but the base is protected by blizzard core, defense nodes and heavy artilleries. Through out this game Rico forms his team, conquers weapon developing factories, refinaries and much more regions which help them to fight against black hand much stronger. With the aid of conquered factories R&D bases he manages to build monster weapons like stromcashers, sandstingers  and helipads which can be used to destroy the defense network of black hand and finally enable them to hack into the main core which has the weather controlling ability.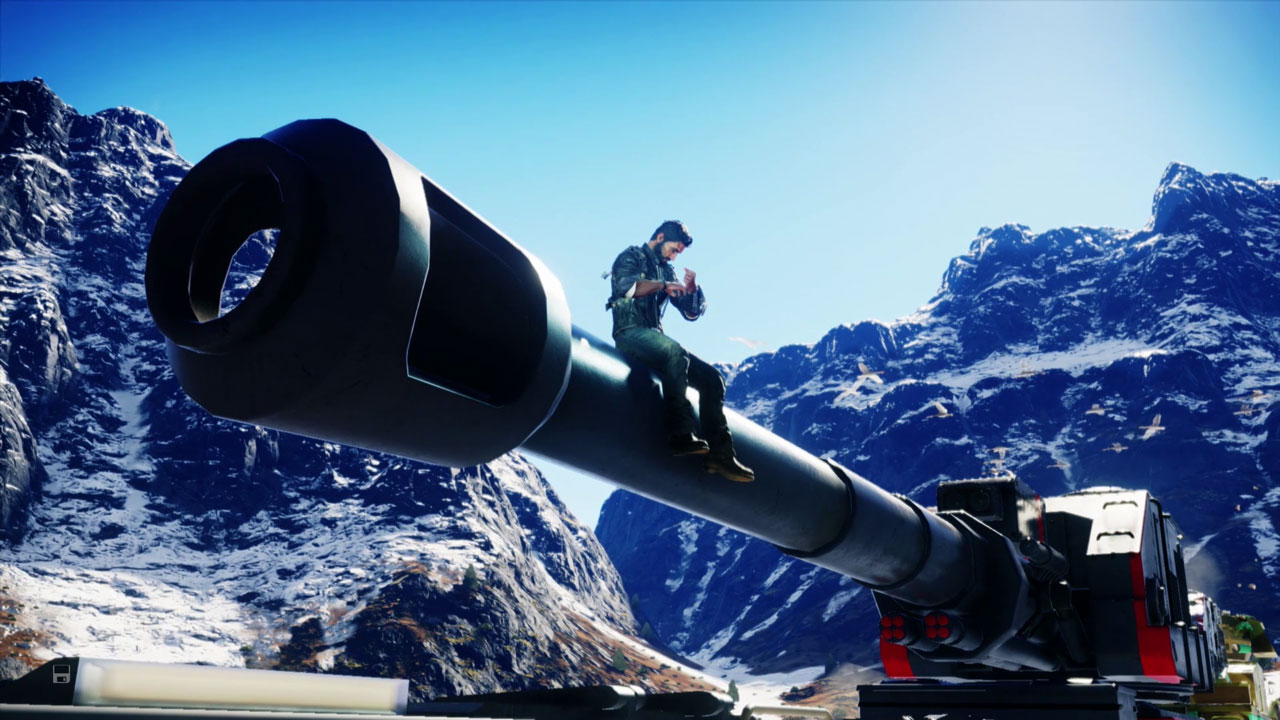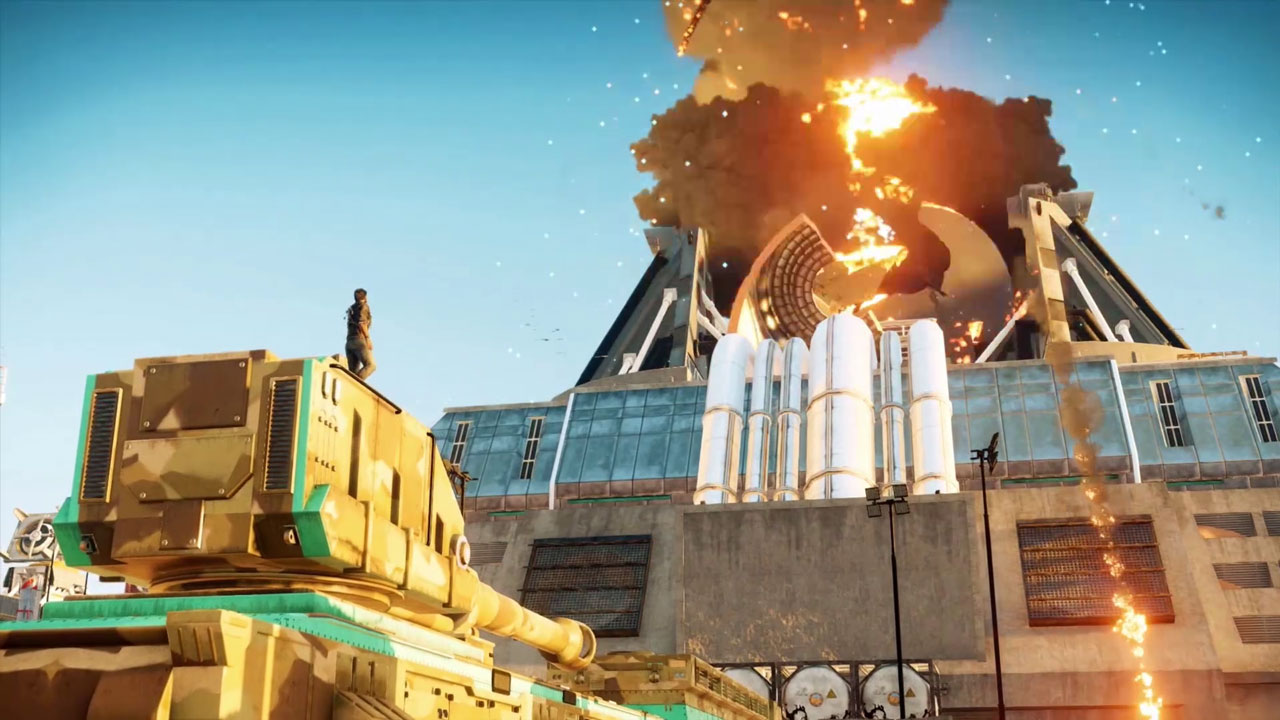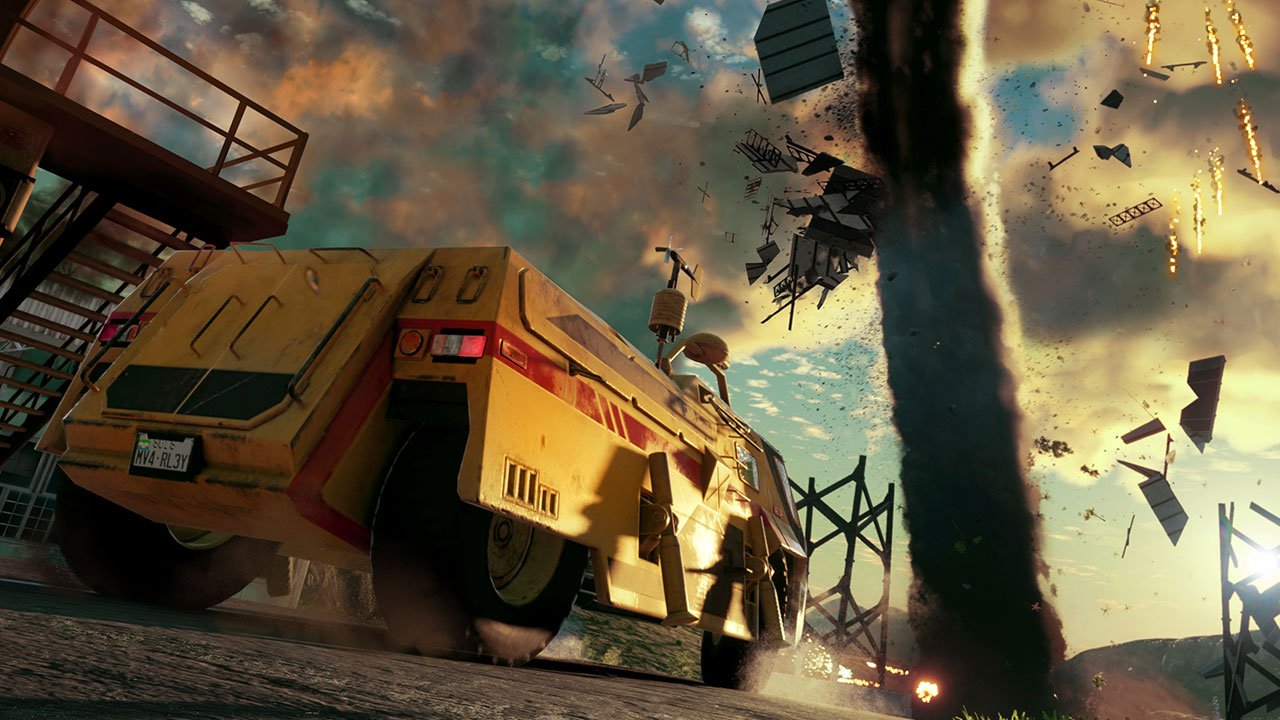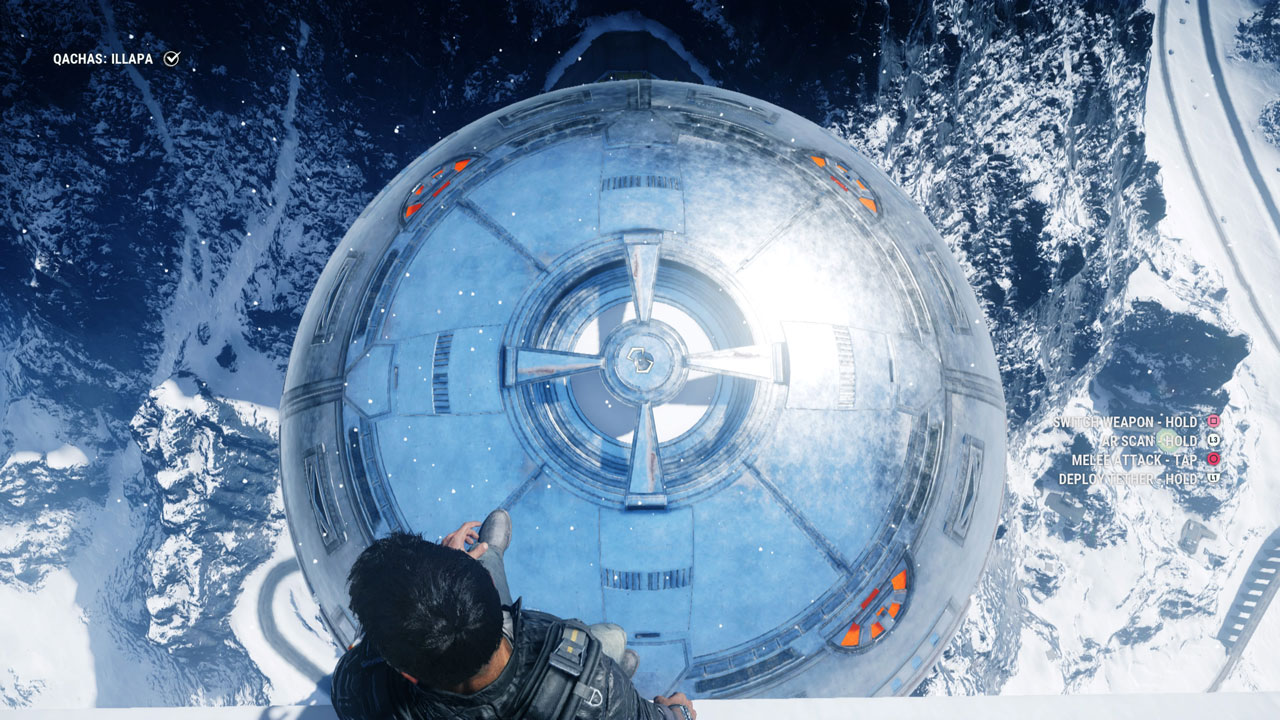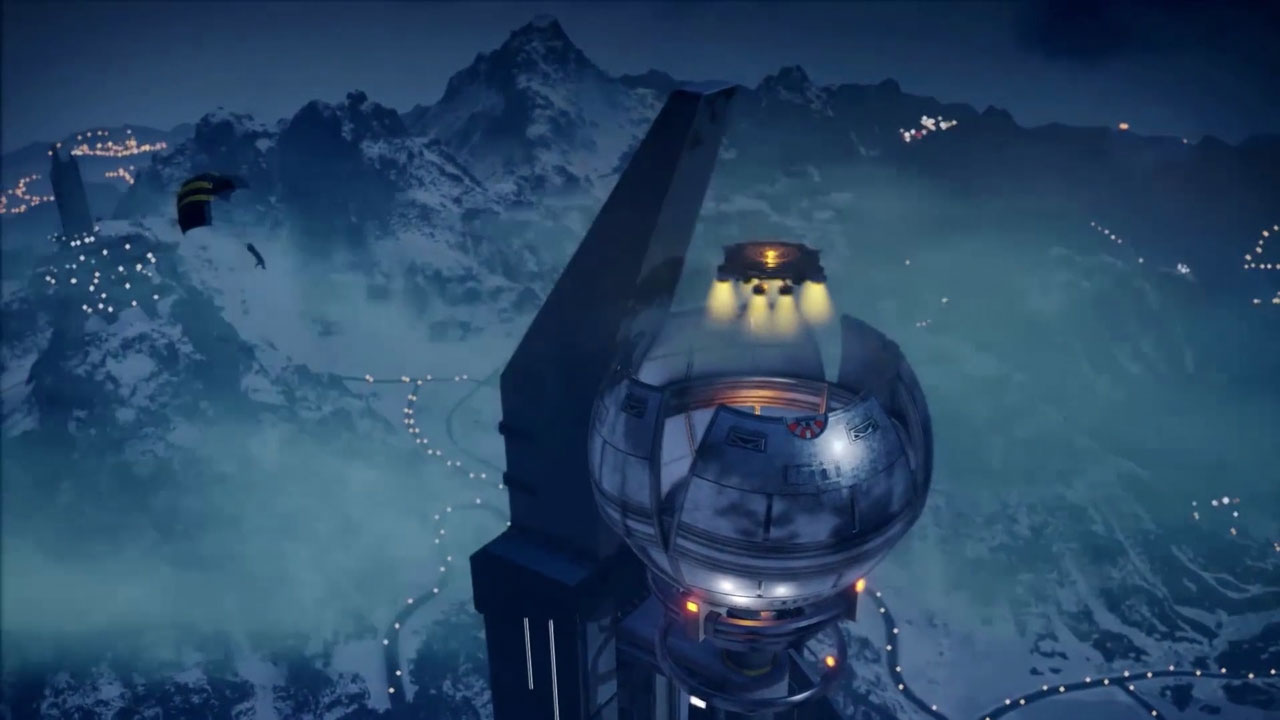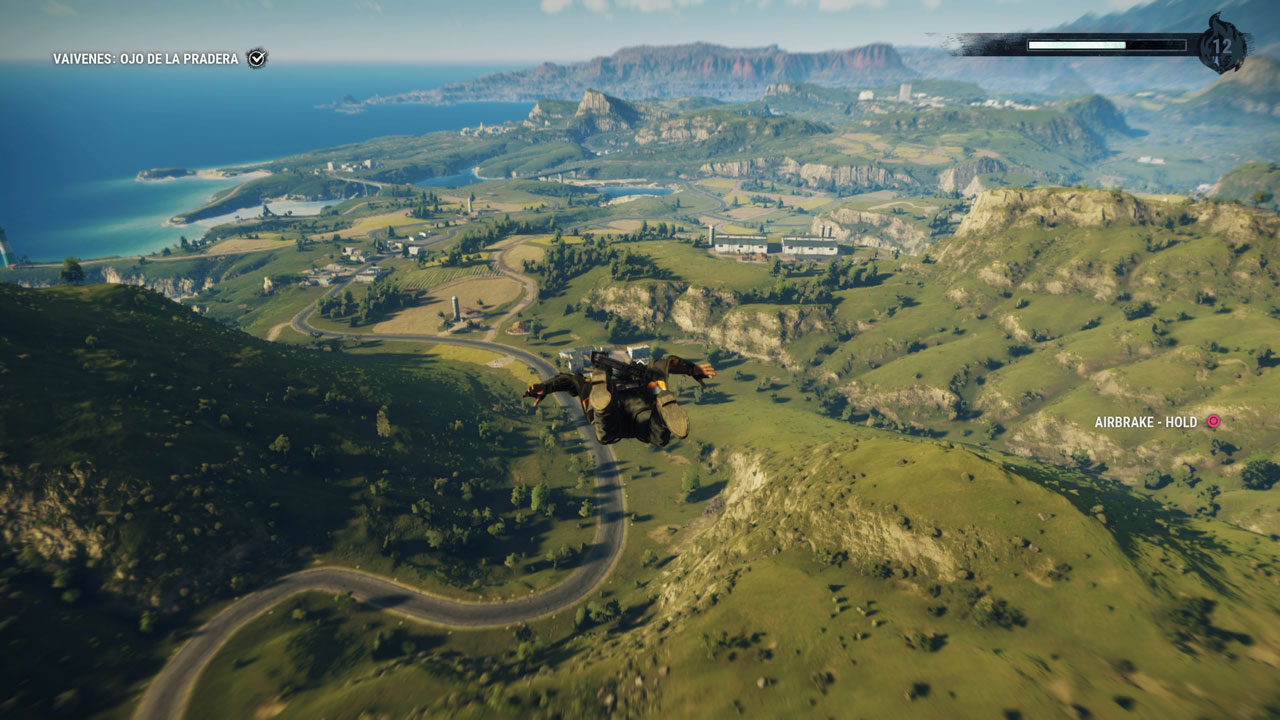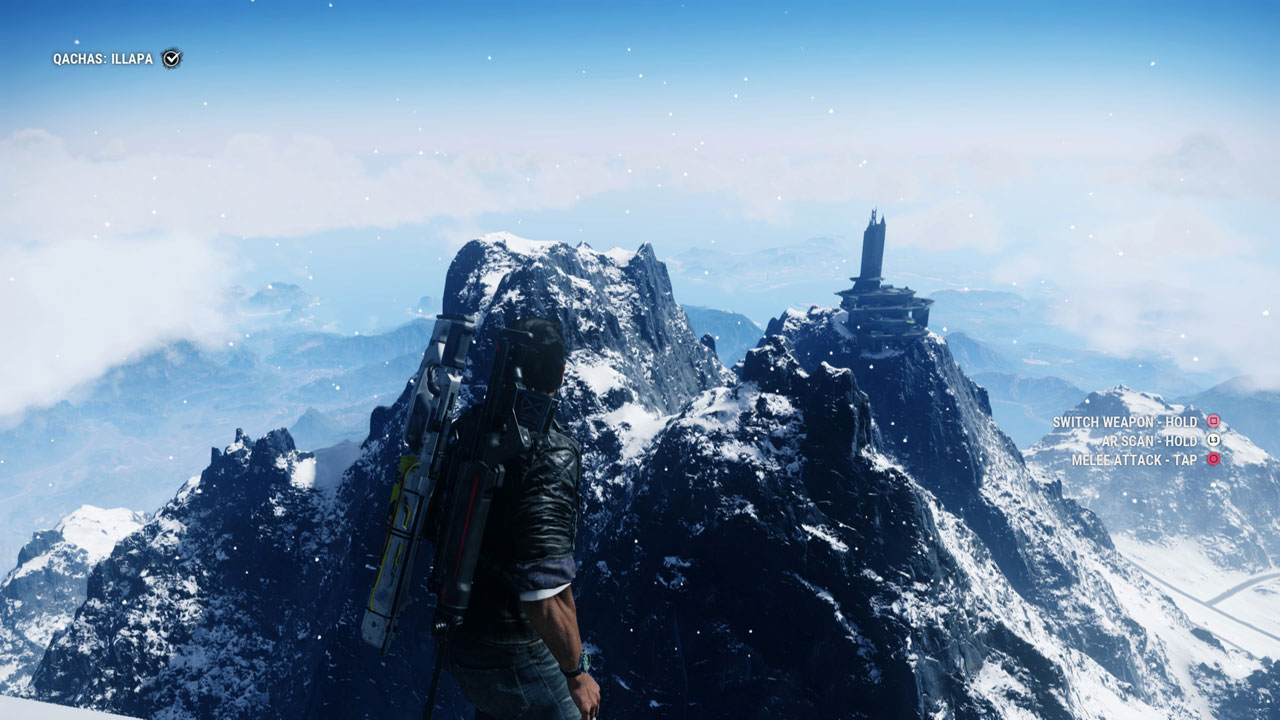 I started playing this game by early December 2018 and completed it by the middle January 2019. So the game is around 20 hours of game play. And from my experience I truly enjoyed the game. Battling out with giant cannons on the train, snipping out in training missions and blowing with high tech weapons were my favorite moments in the game. The gameplay of sandstinger that is giant cannon on the train was very cool. At the beginning finding the generators and flip breakers were little difficult but going right direction would overcome that, search them in hidden regions or sometime in the inaccessible places shut inside a garage which has to opened by consoles. Wing suit courses and speed stunts all make your game play of using wing suite, parachute and other stunts quiet smooth and more experienced. So don't skip them. Also always take cover first if the attacking soldiers are more in number don't be shy or conserved to use blowing up weapons like rocket launchers. Also don't waste time taking out all the army completely. Try to eliminate those soldiers  who are annoying you while you are taking down the turbines, generator or trying to flip breakers. Blow the red drums as well that are found mostly here and there, blow them when you see more attackers are near it.
 I have uploaded some play through of the game on YouTube. You can refer them too if required, also subscribe my gaming channel for more game play videos and game reviews. You can search the YouTube search by keyword Gamysel to find my gaming channel. To buy the game check the link below and also check the ratings from popular video game and entertainment media websites. If you have any question and suggestion regarding this game or its contents please drop it down in the comment section below.
Latest posts by Sinto Joseph
(see all)